The theory that people are primarily either left-brained (more analytical and methodical) or right-brained (more artistic or creative) has provoked discussion for many years. However, the theory is founded on the premise that one side of the human brain is dominant while the other is less capable.
At Integreon we have proven you can be both!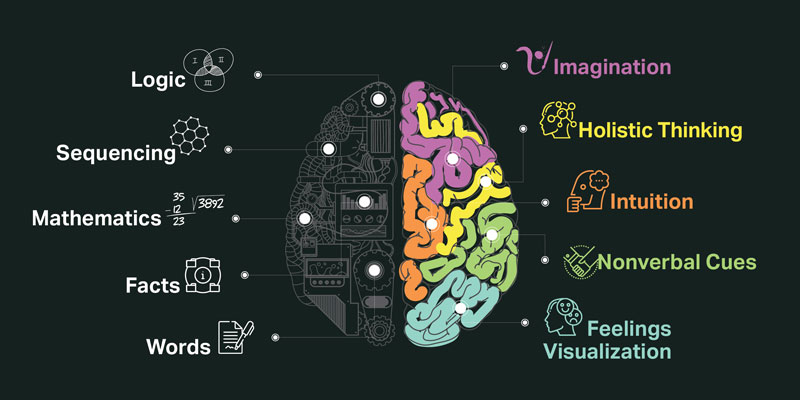 Most professional services companies and financial institutions like law firms, banks, asset managers and consulting firms don't have the luxury of being only right-brained or left-brained. While making wise decisions, meeting scheduled deadlines, and managing budgetary constraints, these firms also have to draw upon intense levels of creativity to deliver and present their content in a compelling manner while producing volumes of presentations and documents each year.
For their most creative right-brain projects, these organizations often turn to external resources like Integreon entirely or as a supplement for their own in-house capabilities to produce thought provoking content for projects like client decks, pitch books and marketing materials. Integreon leverages right-brain driven creative design methods, while also using left-brain analytics to deliver the work on time, within budgets, and resourced effectively.
Meeting tight deadlines, staying on-message, effectively capturing "look and feel", and staying acutely aware of brand guidelines are all important. Utilizing the most capable human and technology resources, Integreon generates over 150,000 hours of work every month supporting clients across a variety of industries, with sustainable processes that are repeatable and seamless.
To achieve this Left-Brain + Right-Brain synthesis and produce high volumes that are highly responsive, Integreon views our work in three tiers:
Tier 1 – Innovative – Requiring significant customization and creative design
Tier 2 – Adaptive – Creativity and customization balanced with close adherence to brand guidelines
Tier 3 – Productive – Volume-driven production graphics – leveraging well-defined templates to present content with stricter adherence to brand
This 3-Tier system provides an effective way to predict usage patterns, assign staffing resources and triage projects. Most clients work across these tiers as client demands warrant.
For example, a highly institutionalized clients who requires use of strict templates, brand guidelines, and approved imagery – usually Tier 3 level support – utilizes left-brain thinking to make the resourcing, scheduling and tracking both compelling and clear while right-brain creativity and attention to detail work within the client's constraints.
Right-Brain or Left-Brain? Ideal outcomes require the best of both.
Integreon has learned that putting smart process and appropriate creativity levels together is a Right-Brain + Left-Brain combination. Successful delivery of visual creative work with compliance, punctuality and cost-effectiveness delivers optimal client results.
Integreon provides solutions to markets such as consulting, investment banking, asset management, AmLaw 100 and other Fortune 500 companies offer end to end creative services (graphic design, document services and content management services), marketing technology implementation and administration, sales operations support and research solutions enabling businesses to thrive. Utilizing global delivery hubs on 3 continents, Integreon meets round-the-clock deadlines and scales to fit client demands. Email Murray Joslin (murray.joslin@integreon.com) Global Head of Integreon's Business Enablement Team to learn more about how Integreon can help with both right-brain and left-brain creative needs.