Creating branded presentation graphics and marketing assets in the financial world can be nuanced, labor-intensive work.
Often, international financial organisations must customize their communications based on a variety of factors including language, cultural sensitivities, compliance, and deadlines. These challenges are compounded by the high-volume demand for graphics materials which firms must flawlessly churn out on a daily basis, sometimes across the globe and around the clock. Firms often must "chase the sun" and coordinate work done in different time zones to ensure that deadlines are met and quality standards are upheld.
To meet the demand, global financial firms must have an efficient machine for producing impactful presentation graphics quickly, while ensuring they meet compliance requirements. Though this is easier said than done, it can be accomplished with the right resources, process, and technology in place. There are several variables and best practices to keep in mind for successfully producing high-quality deadline-driven marketing and presentation graphics on an international scale.
Adjusting for Cultural and Geographical Differences
Marketing teams for financial organisations can develop messaging that is spot-on for certain markets, and yet the same phrases fall flat elsewhere. Why? Because language is important, sometimes down to the choice of a single word. Taglines that may be pleasing in the US may be inappropriate or incomprehensible in China and vice versa. This highlights the need to have a local language expert on call for every major market. Having a "go-to" team that can vet and adjust text content to "read" properly in each region is essential.
Cultural differences manifest in graphics and aesthetic presentation as well as language. A US office may gravitate toward a particular "look and feel" that substantially diverges from EMEA or APAC preferences. However, all materials still need to consistently present, serve, and reinforce the core brand despite these variances. This underscores the importance of developing versatile templates for marketing materials which enforce graphic standards while still allowing for creative engagement and tailoring for taste.
Inclusivity and Special Needs Accommodation
Corporate social responsibility for many financial organisations includes ensuring that everyone has access to the same consumer or user experience. This includes design and content for marketing presentations, graphics, digital content, and other collateral materials. Companies who take this extra step to accommodate individuals with special needs and disabilities can enhance their brand and image by focusing on diversity, equity, and inclusion.
Financial organisations can also mitigate risk and prevent litigation through inclusivity measures. For example, financial institutions are increasingly under the microscope to comply with the U.S. Americans with Disabilities Act (ADA), and lawsuits for ADA violations are prolific. Financial firms are therefore highly motivated to comply with ADA rules. ADA compliance is important for financial institutions and its customizations can range from tagging and remediating PDF files or making sure the firm's website is compliant with Web Content Accessibility Guidelines (WCAG).
Print Production Variables and Budgeting
Variables exist on the production side, too. For example, UK companies typically print and design for A4 paper size, while US firms use "letter" size. If a firm is producing marketing materials for both countries, either they need to standardize on A4 (which is larger than 3/5 "letter" size) or develop two separate templates. Also, the firm must allocate sufficient budget and time to account for different print production and distribution costs based on where materials are being printed and where they will be sent.
Even business cards can pose a problem for design and printing because the amount of information provided on a card in Asia is generally much lengthier than what's usually included on an American business card. Firms may design cards for US offices, only to findtheir templates are too small to be practically used by Asian counterparts.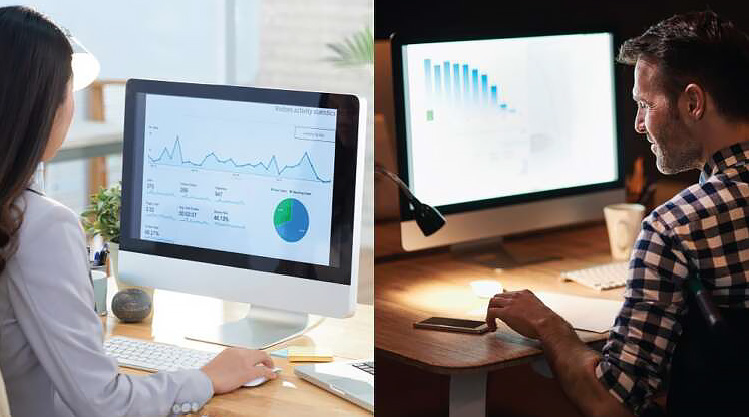 Chase the Sun Project Management
Whether financial institutions are relying on a centralized marketing team based out of one location or a decentralized network of regional delivery centers, their project management needs to be seamlessly orchestrated.
Financial companies are used to coping with crushing quarterly deadlines which make 4 or 5 weeks of each three-month period both intense and exhausting. When demand is heavy, global firms benefit from creating a "chase the sun" model in which presentation work is staggered across several time zones. As one team sunsets for the day, another – perhaps located in another country or continent – takes over and continues the work. This process repeats until the projects get done.
The end goal is to produce memorable collateral which are on-message, on-brand and reflect the desired "look and feel" depending on where they will be used. This requires a flexible resourcing model which can morph on the fly, adding team members here and removing 4/5 others there to finish on time. For example, when the US team is saturated with requests for PowerPoint presentations, an "overflow" team must be available to help, whether it's another team within the firm or an external managed services resource.
Managed services providers like Integreon have global teams of creative services resources to address round-the-clock needs. A team in the company's Manila or India offices may start a presentation or web production work to support an APAC client project, especially for time sensitive work that cannot wait for Integreon's UK and US offices to come online. Known for excellence in process and workflow engineering, Integreon is skilled with shifting hours between its delivery centres to accommodate different needs. The company can source virtually any local translation or specialized skillset needs relevant to the project at hand.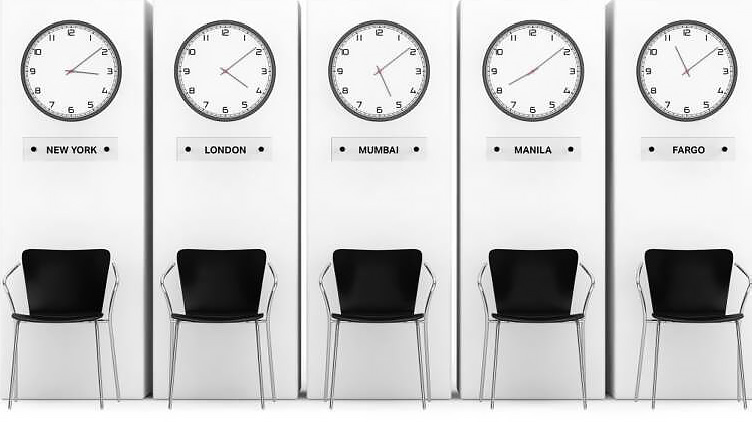 Integreon also leverages state-of-the-art technology and strategic partnerships to achieve greater efficiency and automation. Financial companies can benefit from a robust set of presentation macros and sales enablement tools to help their people move faster. These tools help them manage content, speed work through the pipeline, and uphold template compliance.
Marketing departments at global financial organisations are under enormous pressure to produce presentation graphics and collateral materials 24/7/365. Enlisting the help of qualified managed services providers like Integreon who can chase the sun and produce stellar results goes a long way toward alleviating this pressure and producing high quality presentation graphics with the right messaging at the right time.
For more information about Integreon's Business Enablement Services team including Creative Services and Presentation Graphics, visit https://www.integreon.com/what-wedo/business-enablement-services/creative-services/.