When it comes to creative services for financial institutions, people think of annual reports, industry reports heavy with charts and graphs or brochures showing happy retirees enjoying the fruits of their 401Ks. While these are certainly some of the types of materials produced by financial services companies, their marketing departments have a far more complex and technical role than just making things look engaging.
Regardless of industry, marketing materials need design that is compelling, language that is grammatically correct, messaging that resonates with the reader, and branding that meets company guidelines. Because financial services is such a highly regulated industry, marketers in this arena also have the added burden of ensuring all communications and materials are compliant and have the required internal and regulatory body approvals.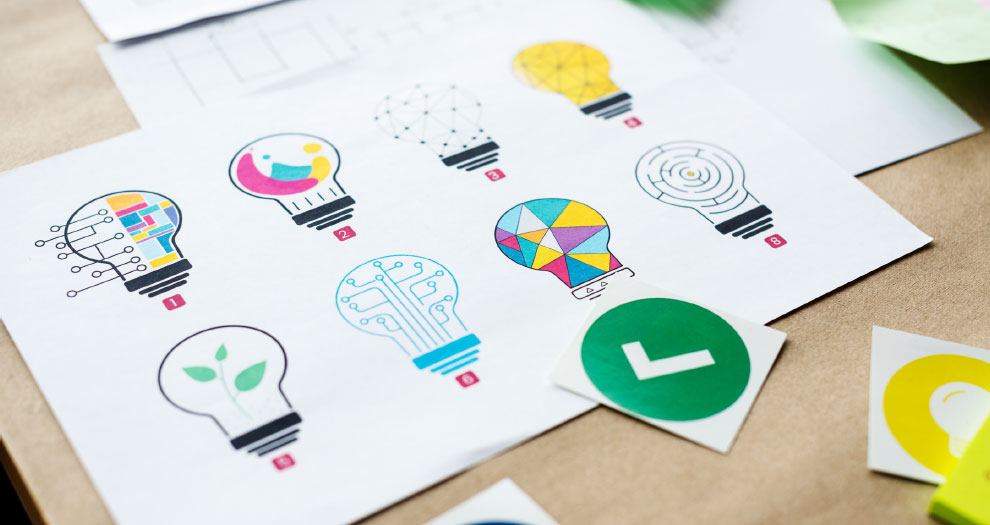 Compliance and Creative Services
While financial marketers, content providers, and others involved in the creative and production process are not part of the Compliance Department, they often function as deputies. Content is always created with a particular audience in mind and the expectation is that marketing has a working knowledge of and will adhere to the requirements of a particular jurisdiction or government agency.
There is a myriad of compliance requirements for deliverables just within the world of presentations alone that have impact on both language and design. For example, there is specific language and even font size requirements for regional cover pages and performance pages for different asset classes and types of funds. There is also a full-page investment performance disclosure that typically resides at the end of presentations. Documents filed with global government agencies that do not adhere to standards and requirements can be summarily rejected costing the filing organization money, time, and has the potential to damage their relationship with these governing entities. The same can be said for an audit, which is almost inevitable for any investment services
organization.
Even though marketing may not coordinate or file materials directly with FINRA or the SEC, there is an inherent expectation that materials include most requirements before they are reviewed by compliance and finalized. Most compliance teams are inundated, especially during a firm's quarter-end update cycle. The more attention that is paid upfront, ensuring that the most commonly used
language and disclosures are consistently represented, the greater confidence compliance will have in marketing and view the department as an ally and a partner.
---

Working With an Outsourced Creative Team
Financial marketing leaders typically have lean internal teams and budget constraints yet need to support a large constituent base with time sensitive and disparate needs. Many marketing departments address these challenges by supplementing their internal resources with a dedicated team of outsourced creative services professionals. An outsourcing model can cost-effectively bolster manpower during busy times of the year, as well as become a true extension of the internal team gaining experience and a working knowledge of company processes and brand and compliance standards.
Some may see outsourcing as risky with the potential to degrade quality. To the contrary, an outsourcing provider can be extremely effective in developing and leveraging templates and style guides that document and support compliance, accuracy, and quality standards. This is in stark contrast to a model that relies on a cadre of temps and freelancers who come in and out of work and often must be trained and retrained on brand, quality, and compliance related requirements.
No relationship is forged overnight. To get to that point of trust and true partnership, it is essential to take a similar approach and investment as with a new hire – providing comprehensive onboarding and training from the outset. In doing so, the outsourced team will have a better sense of the company, its corporate culture, standards, guidelines, and most importantly, feel like a part of the internal marketing team. When that trust is established, many organizations give their outsourced team secure access into their environment and even a company email addresses to increase transparency, communication, and sense of team.
---

Granular Details Matter
Template building, often thought to just control and maintain brand compliance, can play a significant role in taking a first step toward producing compliant marketing deliverables. There are different triggers and variables to adhere to as content production and execution begins. For example, when creating a cover page, approved templates can document and present the variations of different disclosures across fund types or domicile. The template can then be made available to users or even the entire organization so that anyone can access the appropriate slide as a starting point.
A best practice in an outsourcing model is to designate an individual from the outsourced team to coordinate review and approvals with the Legal /Compliance Department including periodic reviews and updates of templates. This also serves to further ingrain knowledge among the outsourced group about compliance requirements, and in turn builds confidence with internal stakeholders that an outsourced managed services model is just as, if not more, effective in mitigation risk.
---
Conclusion
Putting in place a dedicated outsource creative services team may feel "risky". But with the proper onboarding, communication, and well-document set of guidelines and templates, financial services firms can establish a powerful compliance and risk mitigation tool. Additionally, any outsourcing firm worth investing in should also be well versed in providing and developing reports and dashboards to help manage, monitor, and measure the work and its impact. With an outsourcing team in place, financial services marketers can confidently focus on far more strategic endeavors knowing that what is being produced is compliant.