MARCH 8, 2021 – MADRID, SPAIN and MIAMI, FL – Samaniego Law, the first Iberoamerican law firm delivering alternative legal services in the Spanish-speaking world, and Integreon, a leading global managed services provider, announced today a strategic partnership combining top-tier legal counsel and sophisticated legal process and technology expertise. This alliance provides services to support the digital transformation of corporate legal departments in Europe and Latin America.
Founded in 1998, Integreon is a leading global provider of legal and business solutions to law firms, corporations, and professional services firms. Having access to Integreon's team of over 4,000 employees allows Samaniego Law to support their Spanish-speaking clients around the world offering both scale and the ability to leverage Integreon's extensive talent pool which includes Six-Sigma process engineers, contract management professionals, technology implementation specialists, and Robotic Process Automation / Artificial Intelligence (RPA/AI). These skillsets are the underpinnings of any legal department's transformation initiative and requisite for supporting the realization of short-and long-term efficiency gains and cost savings
Samaniego Law is one of the first ALSPs in Europe founded in 2017 by Javier Fernández-Samaniego, one of the leading IT lawyers in Spain after 25 years of practice and management of law firms in Big Law. The firm's collaborative hybrid structure comprises a triad of interconnected services – legal advice with focus on IT law and dispute resolution, project solutions, and contract & legal management. Though acting globally, the firm focuses mainly on serving the Latin Atlantic region and has offices in Madrid and Miami. Its team comprises a seasoned network of lawyers, legal interim managers and trusted professionals, including non-lawyers like economists, tech and AI experts and lobbyists. The firm is also known for its flexible fee structures.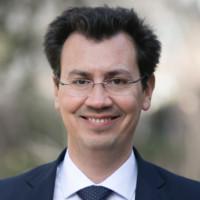 Director of Samaniego Law comments:
"The digital transformation has come to many spheres of a company, but less so for the legal department. The reengineering of legal workflows, cost-effective staffing, more rational use of external counsel, introduction of adequate technology is central to our proposal: we define a smart reasonable solution tailored to the circumstances of every company. It is not only about incorporating software and technology but rethinking it all from the scratch and taking on the entire legal function of a company or significant units of it while providing the existing legal team with an exciting project with future.
We are excited to partner with Integreon to provide a more sophisticated service to our clients that leverage best in class technology. We have had the pleasure of working with the Integreon team and continue to be impressed by their ability to design and deliver game-changing solutions."
For Integreon, Samaniego Law strengthens their presence and further deepens support for their European clients. Bob Rowe, CEO of Integreon commented, "For too long, the legal community has seen the law firm and the alternative legal services provider as competitors. This is simply not the case. Together, we are able to accomplish so much more and give our clients the legal advice they seek delivered by experienced attorneys and the cost-effective process and efficiency gains they need."
Jeff Catanzaro, EVP & Business Head, Contracts, Compliance & Commercial Services at Integreon, also commented, "Samaniego Law is truly a pioneering law firm actively seeking new and innovative ways for their clients to better manage their legal operations and spend – viewing technology as an enabler. It has been a pleasure working with the team at Samaniego and we are excited with this partnership."