Subpoena processing & compliance
Delivering a smart process-and-resource driven approach and a path toward efficiency and cost recovery
Many organizations find themselves facing a mounting backlog of third-party subpoenas, law enforcement requests, and other information requests with no end in sight. Integreon's Subpoena Processing and Compliance Service (SPC) helps organizations establish an approach to eliminate the backlog and manage all future incoming law enforcement requests and third-party subpoena demands. And for organizations able to charge a processing fee, such compliance could go from an operational budget strain to a cost-neutral or revenue-generating activity.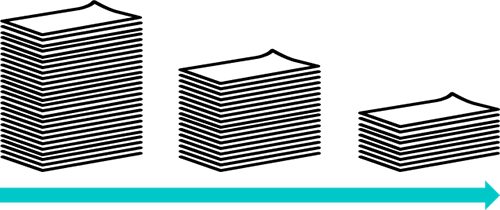 Whitepaper I Data Requests and Transparency Reporting
Subpoena Processing And Compliance Service (SPC) Factsheet
Law Enforcement Requests (LER) Factsheet
Not Sure Where to Start?
Contact us to speak to our SPC experts.
Keeping pace with increasing subpoena volumes, law enforcement requests, and other information requests requires access to a solution that addresses:
Integreon's years of experience providing smart process-and-resource driven solutions enable us to address this legal challenge and provide a custom plan that includes: