Managed document review services
Whether clients need comprehensive managed document review services or on-location staffing, Integreon delivers the experience, flexibility, and operational scale required to achieve the best results/outcome.
For more than 20-years, Integreon has delivered rigorous, defensible processes providing predictable, high-quality responsiveness and privilege reviews on a wide range of matter types and complexities. From review centers in the UK, US, India and the Philippines, Integreon can meet client preferences for onshore, offshore, and on-site service delivery and can quickly scale for matters of all sizes. Using experienced document reviewers, Integreon will work with and support end-client or law firm teams to produce high quality, commercially competitive solutions to review tasks.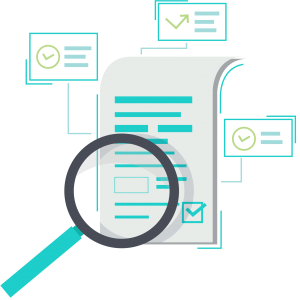 Managed Document Review Services include:
People, Process, Technology:
Our local experts draw on our global team to design solutions which fit the specific requirements of each project. Combining technology, best practice and human capital, our approach is thorough, practical and defensible. Whether you prefer to work offshore, onshore or a combination of both, our team can scale up to meet your demanding timelines and data security standards.
Solutions built with your business in mind
Bob Rowe speaks with Law.com
Jamie Berry's article published in the ACC Docket
Get the Latest Fact Sheet
Solutions built with your business in mind
I was very impressed with the depth and quality of technical support. Because the case was running on our in-house Litigation Support system by Integreon's Managed Document Review team, we were able to see the workflow and searches first hand as to how they build the quality control process and carry out the cross-checking etc. The consistent make-up of the team, query logs and daily calls meant lawyers were quickly confident in the quality of review and that Integreon understood the lawyer instruction.
Integreon Managed Document Review Brochure