Deposition Prep & Virtual Witness Binder Services
Helping You Prepare a Winning Strategy
Integreon's team of document reviewers and litigation experts surgically review and cull large volumes of complex documents to arm and prepare counsel with the right information. We collaborate with our corporate clients and their law firm counsel to leverage industry leading technology, realizing cost savings and efficiencies.
It's All About the Right Documents
When Integreon's MDR team is already in the documents – employing smart, technology enabled workflows to prepare documents for production, their familiarity with the issues of the case to excavate the essential facts of the case and help counsel prepare for depositions creates real value. It is a natural extension of what Integreon's team is already doing – maximizing effectiveness and achieving efficiencies.

In tandem with clients and their counsel, Integreon's knowledgeable team of document reviewers identify witnesses and determine relevant facts and issues to narrow down the population to the most relevant document sets. With counsel's input, the team then summarizes documents to assemble personalized witness binders and chronologies. Counsel uses these materials to prepare witnesses for depositions.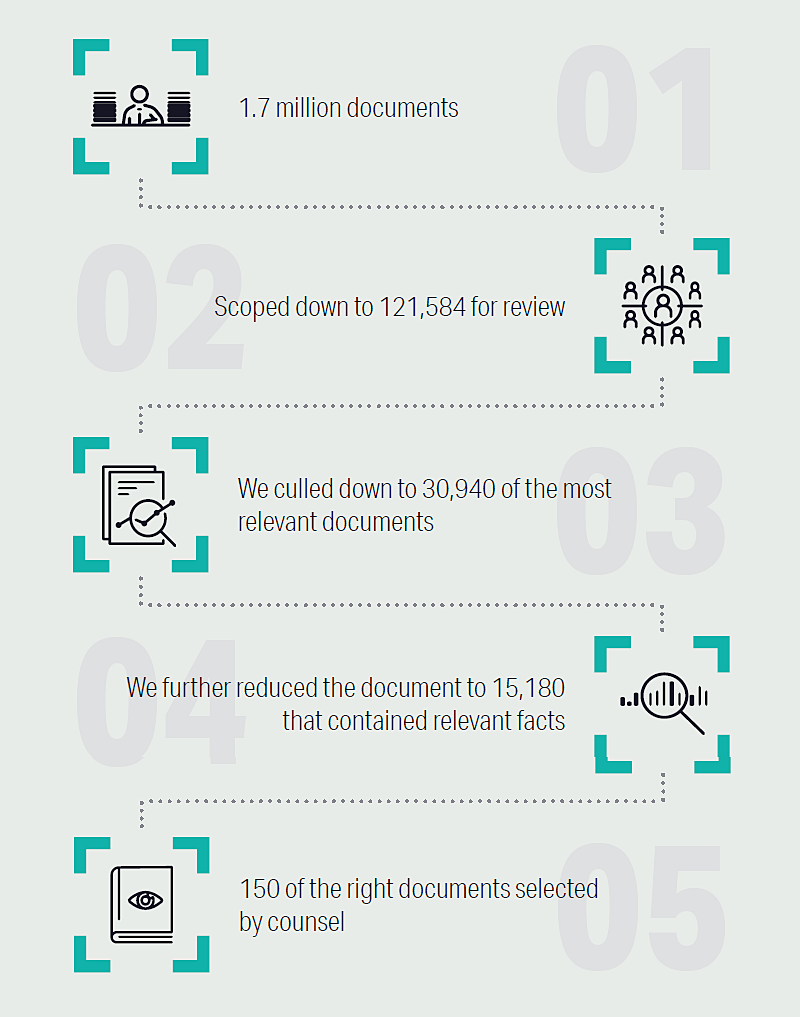 Deposition Prep and Witness Binder Fact Sheet